If you live in the Southern California area stop by California Car Cover on Saturday, April 28th. We are hosted an all Ford Flex get together at our store in Chatsworth, Ca. A few employees own Ford Flex vehicles (including me) so we figured we would put on a show next weekend. You can get more details on our website's Events Page.
http://www.calcarcover.com/event.aspx
The show is free to attend and we will have car care demonstrations, a prize raffle for attendees and in-store specials for any Flex owners that stop by during the show. It should be a lot of fun. Below is a copy of the flier. I hope as many Ford Flex owners as possible can make it.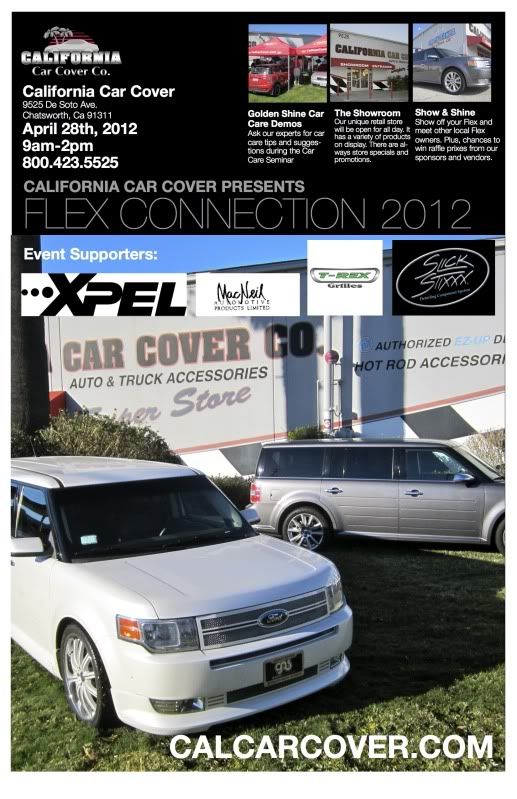 California Car Cover
9525 De Soto Ave.
Chatsworth, Ca 91311
Thank you,
Tony